EDGE is a Catholic middle school youth ministry program made for students in grades 6-8. It provides a safe fun place for youth to find solid Catholic community, to get answers to their questions about faith, and, most importantly, to experience Jesus in a profound and personal way. EDGE targets the physical, psychological, cognitive, relational, and spiritual maturation of middle school youth. At St. Luke's, EDGE is run every second and fourth Friday of the month from 7-9 pm.
JOIN US for this FREE online EDGE Small Group Series called
SURGE
.
Throughout this Small Group your child will learn what prayer is, how to pray, what difference prayer makes, and how to navigate the times when it feels like our prayers are not answered. The goal of this group is that your child will be inspired to pray through understanding and experiencing prayer as a relationship with God that is essential for their life.
Date: Sa
turday, March 27, April 10, April 24, May 1
Time: 4:30 pm to 6:00 pm
Location: Online (Zoom)
Ages: Grade 7/8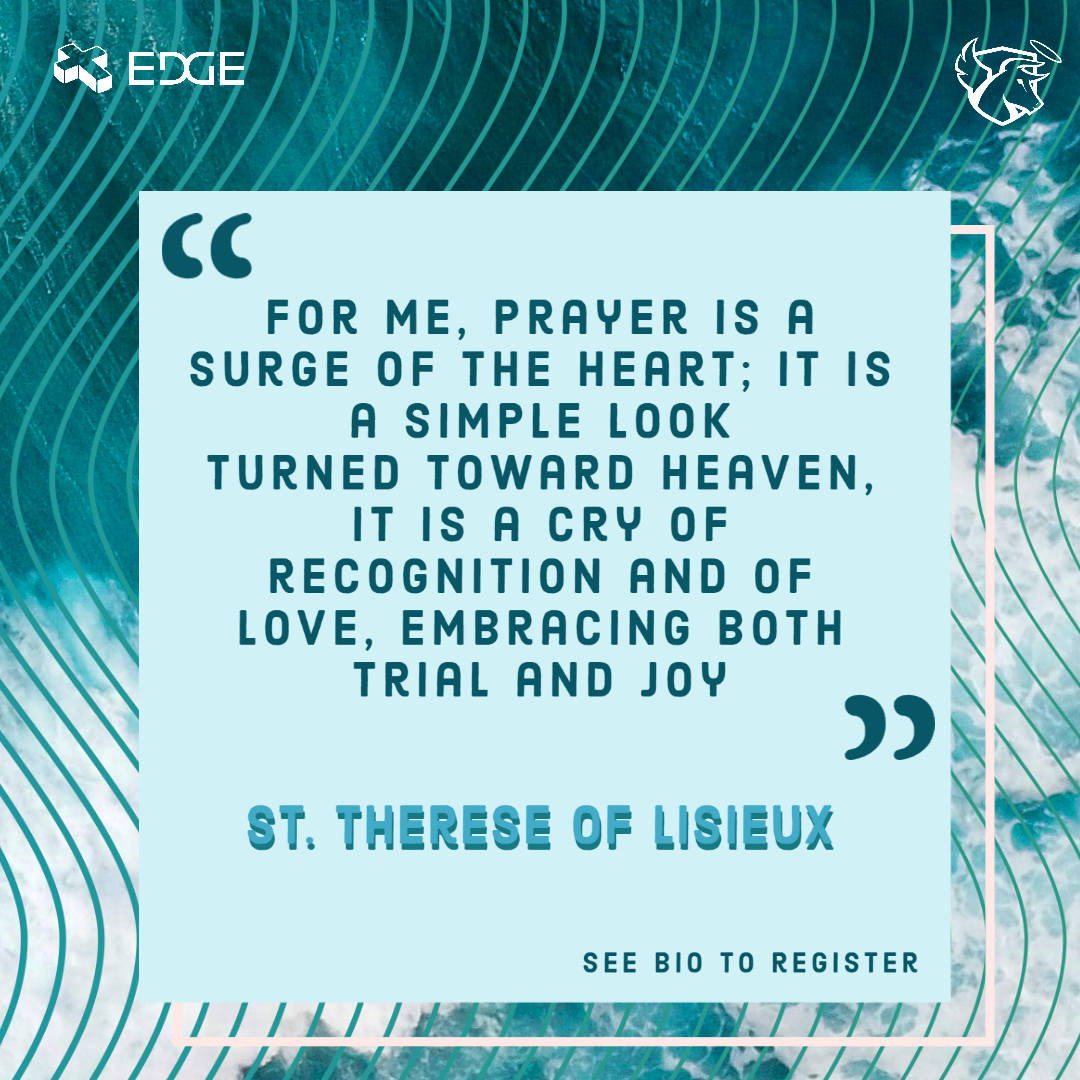 If you have any questions please contact our Youth Minister, Alan Lee Hoy at ahoy@archtoronto.org